L'Orto in Campania

A garden of botanical, agronomical, architectural, gastronomical tastes.
Six hundreds square meters in which to have a stroll, relax, and at the same time get in touch with nature.
The garden is the final step of the waste management cycle which has been incepted in Campania Centre since January 2011. In fact, the organic waste of the 25 restaurants and bars of the shopping centre is processed and transformed in a rich and fertile compost used to nurture the vegetables in the garden. On June 2011 we got our first dispatch of compost, which we promptly used to strengthen our plants!
We chose to preserve the memory of our botanical heritage and agricultural knowledge of our ancestors selecting mostly local and traditional varieties such as: san marzano tomato, seccagno tomato, papacella napoletana, San Pasquale courgette…
The garden hosts classes held by Slow Food educators that focus on different topics such as food education, garden management, geography…
Lessons are conceived in two sections: a theoretical introduction and a longer practical activity in which children can experience directly, with their hands into the ground, colors, scents, and taste of the garden's exquisitenesses.
Since the inception of the garden in april 2011, more than 5000 children have already visited the garden.
L'Orto in Campania welcomes children and adults, schools and families and everyone to experience its features and tastes!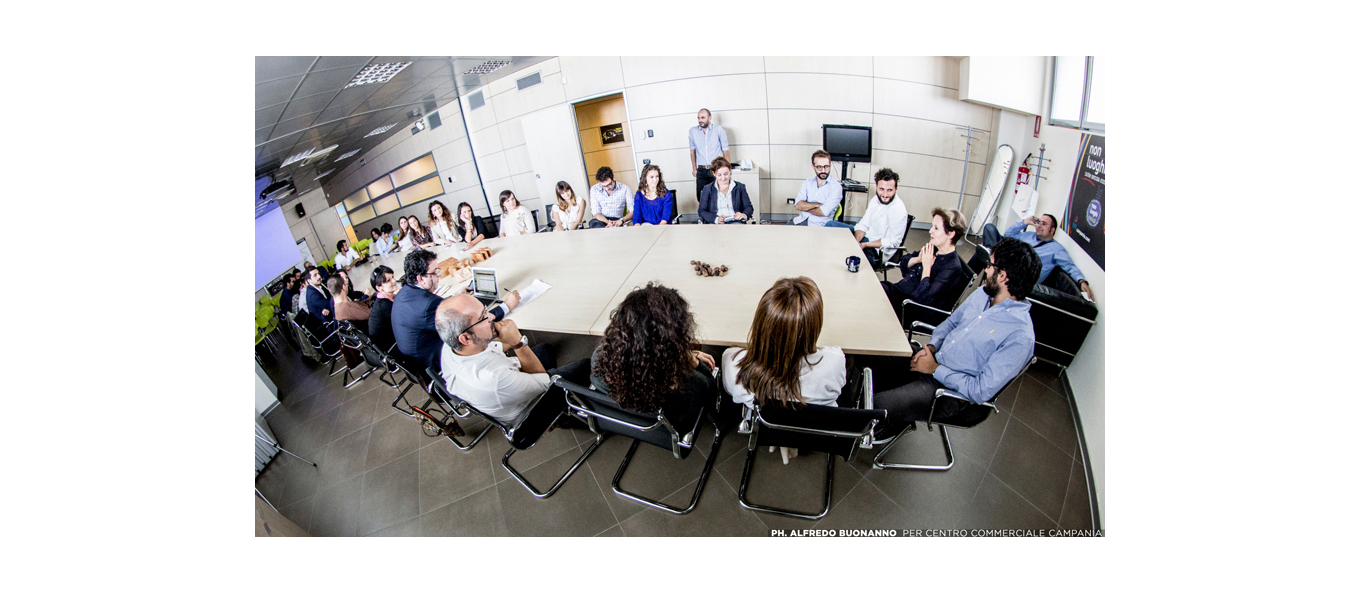 Alice Waters in the garden (october 2013)
Last October Alice Waters visited L'Orto in Campania, our educative garden. Who's her? Mrs. Waters humbly defines herself as restauranteur and, indeed, among thousands activities, she is. In 1971 the first meal has been served at her Chez Panisse in Berkley California while an innovative way to link kitchens to agriculture was evolving in Alice's mind: "Zero miles" and the closest possible relationships between food production and chefs has been created influencing the whole American restaurant scene. Up to today, Alice has become one of the most influential figures in the world food movement. Deputy president of Slow Food, lately, Alice Waters helped Michelle Obama incepting her organic vegetable garden.
From the White House to L'Orto in Campania is a long way, yet the aim of both gardens is alike: teach to young students sustainability, seasonality, healthy and local food, waste recycling, etc. While here, Mrs. Waters met young professionals (architect, designers, agronomists, educators) who, behind the scene of the garden program, work daily to ameliorate this educative space bringing new perspectives from their backgrounds.
An inspiring encounter, an intense exchange of visions!
L'Orto in Campania is the educative garden of Campania Shopping Centre, it hosts more than 100 educative classes yearly held by Slow Food teachers outreaching about 5000 kids from local schools.

Yale Sustainable Food Project and Rome Sustainable Food Project (June 2013)
July 2013. Campania Shopping Centre hosted two international speakers. What's the topic? Strange enough for a shopping centre: educational gardens. Jeremy Oldfied and Chris Boswell spend three days in our shopping centre to share their experience. The former, being the agronomic manager of the Yale Sustainable Food Project, told us about his work with a program that features a vegetable garden and a farm within the prestigious Yale University (LINK). The latter, head chef of Rome Sustainable Food Project, (LINK) a program funded by Alice Waters at the American Academy in Rome, teaches Italian food cooking in tune with seasons to young international chefs. One of the Rome Sustainable Food Project distinguish qualities is the vegetable garden from which produces are picked everyday.
The two guests were part of a bigger event we organize at Campania since our L'Orto in Campania (www.ortoincampania.it) has been designated by Slow Food as one of the best program in Italy among hundreds educative gardens.
40 teachers from all over Italy enrolled to a three days session hosted by L'Orto in Campania educators and curriculum supervisors in which, besides the international guests speeches, everyone engaged in pedagogic simulation, debates on pedagogical perspectives, activities for kids, laboratories and so on.
Three different vegetable gardens: the american one at Yale Univerisity, the italo-american one in Rome e the one in Marcianise as case histories to stimulate different point of view, share ideas, working in network and providing a fertile dialectic originated from the dissemination of agricultural knowledge, seasonality, biodiversity and sustainability within the institutions in which these issues are not the main object or mission yet all of them are "fertile ground" for the next generations to be engaged and educated to build a sustainable future of our planet.
L'Orto in Campania is the vegetable garden of Campania Shopping Centre, it hosts more than 100 educative sessions yearly held by Slow Food teachers outreaching about 5000 kids from local schools.